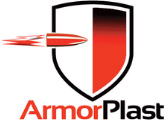 Retrofit Security Framing Systems

ArmorPlast® Gen I Security System by Riot Glass LLC is the result of years of access denial experience. Evolving from knowledge gained over hundreds of installations across the country, our security framing systems provide maximum protection against forced entry and ballistic threats.

Riot Glass products make securing existing windows and glass doors cost effective, quick, and easy. Our customers range from small strip-mall retailers to large corporate retail giants - elementary schools to government military facilities.